Blog
Stay up to date with the latest mobile payment trends and insights
Mobile payment – you don't have to be big to think big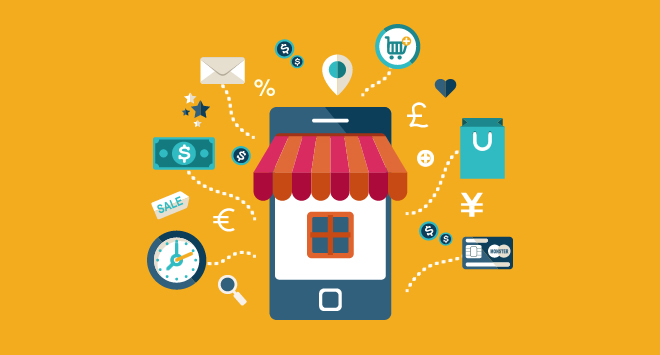 Payment industry is changing right in front of our eyes. As technology is getting more advanced, more and more people are introduced to the concept of mobile payment. Even though the number of companies that already offer mobile payment is high, and the number of mobile users that have already adopted this simple and safe payment channel, the room for growth is still significant.
According to a study from 2014, Europe remains the dominant region when it comes to mobile payments as it holds 24% of all mobile payments globally. Asia came in second with 17%. However, Asia is the fastest growing market for mobile payments, with 58% year-over-year growth. North America's share of the mobile payment market remained unchanged from the previous quarter at 16.7%. The fact that big businesses are into this kind of payment, will help to bring mobile payments into real life more easily.
Types of mobile payment
◊ Direct carrier billing
Direct carrier billing, also know as direct mobile billing, lets mobile users pay for digital goods with their monthly phone bill.
Starting with basic services such as paying bills, direct carrier billing provides the opportunity to pay your bills anywhere. All you need is to be connected to the Internet over 3G or 4G connection. Most operators even support direct carrier billing when users are connected to the internet over WiFi to provide maximum reach.
The banking sector is already capitalizing on mobile payment. There are different types of banking applications that allow you to pay with mobile, view your history of payments and even have account to account  transactions.
◊ Payment by text message (SMS)
Paying by text message is an easy method of payment for 'micropayments' used to pay for lower-priced digital products and services. Depending on the country where you are paying, the maximum price could go up to 15 euros. For example you can pay for hosting, online games, ebooks, music and so on. This kind of payment has higher conversion than, for instance, online payment with credit cards, as users don't have to enter their credit card number and don't have to worry about security.
You don't have to be in IT industry to be aware of the different methods of paying. As technology is changing, people are changing their habits, and if you don't follow the trends, you will soon find yourself behind your competition. So take time to explore new ways of paying and determine which one is the best for you.
Join for free
Sign-up - it's free and it takes less than 30 seconds.
Join us and get free access to:
Quick self-service setup
Dashboard with advanced reporting and analytics
SDK for in-app and web payments
Full countries coverage list
Try demo