Blog
Stay up to date with the latest mobile payment trends and insights
Be your user – Valuable lessons from Crack Your Screen creators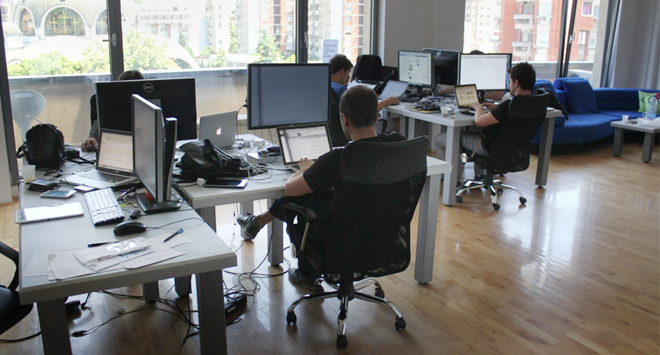 One of our clients is G6, a group of creative minds responsible for building the super successful Crack your screen app. The app itself is a prank, "the perfect way to fool your friends" as they say. It's very simple: you can make your screen look like it's broken with just a few steps. The crack can be set to appear on shake or touch, or you can use an auto crack timer. They achieved great success reaching more than 17,000,000 downloads! That is why we invited them for a short interview. We wanted to know what is the secret behind their success, if they did something differently, and what advice can they give to aspiring app developers regarding mobile app marketing and development.
What tips would you give to someone who is just starting out in mobile app development?
"1. Always go native!
2.  Design for success. Make it pixel-perfect, use big buttons and big fonts. Keep in mind that "Beauty is relative to the platform", so don't just copy design from one platform to another.
3. Icons matter. It's the first thing your customers see. Make the design fit the overall theme of the app.
4. Update often, but not without a reason – constant improvements retain users.
5. Be your user. Become a user of the target platform and know how the platform works. Be a user of your app so that you can experience it for yourself."
What have you done marketing wise and how did you reach more than 17,000,000 downloads with Crack Your Screen Prank?
"I know it sounds crazy and I know that there is no secret formula for marketing success, but the last 4 years we spend 0$ in advertising and marketing for Crack Your Screen. Today it's almost impossible to reach this goal without marketing and advertising because the market is over-saturated and the Google ranking algorithm is changing rapidly.
We believe that the secret lies in the fact that we saw that this product was missing from the growing marketplace. We literally made this app in a single hackathon. First million downloads were reached within a period of few weeks, the app reached 2nd top free app worldwide rank and stayed there for months. These days we have approximately 40K daily downloads."
Finally, what is your favorite app?
"Google Now."
 I know you may have heard before that for some success comes over night. However, that is not the rule, but an exception. And Crack Your Screen Prank is the exception of the rule. Unfortunately, most app developers have to work hard to get results that can measure with theirs.
Still, don't despair. Have you noticed what they said about the idea? To find a niche in the market you can fill and than just go for it. Let that be your lesson for today.
If you've enjoyed this interview and want to learn more about mobile app promotion and mobile payments, make sure to follow Mocopay on LinkedIn and Twitter.
Join for free
Sign-up - it's free and it takes less than 30 seconds.
Join us and get free access to:
Quick self-service setup
Dashboard with advanced reporting and analytics
SDK for in-app and web payments
Full countries coverage list
Try demo